Location Hours
Branch Hours
Monday

10:00 AM - 06:00 PM

Tuesday

10:00 AM - 06:00 PM

Wednesday

10:00 AM - 06:00 PM

Thursday

10:00 AM - 06:00 PM

Friday

10:00 AM - 06:00 PM

Saturday

10:00 AM - 06:00 PM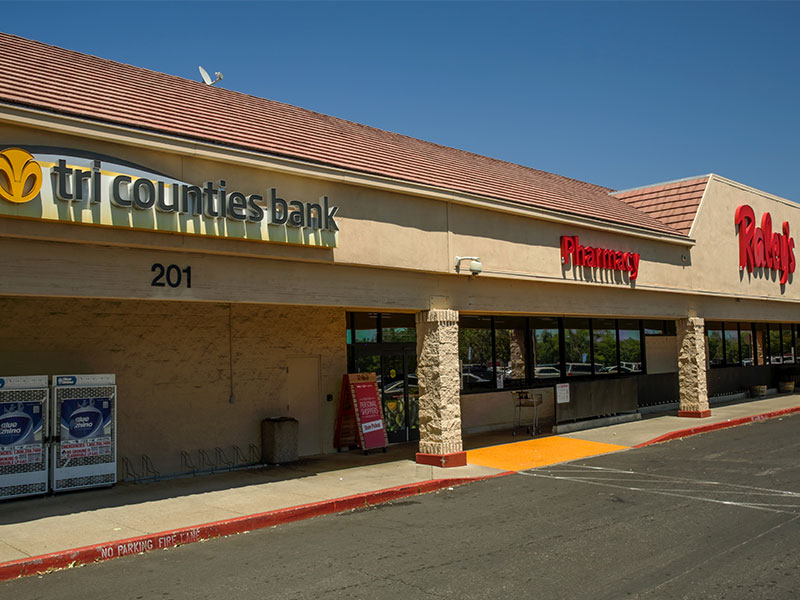 About this location
Established in 1975 and headquartered in Chico, California, Tri Counties Bank provides a full range of personal, small business and commercial banking solutions. In addition to an extensive branch network, Tri Counties Bank provides convenient access to its products and services with locations throughout California, advanced Mobile and Online Banking, and a nationwide network of approximately 40,000 surcharge-free ATMs.
Customer Reviews

Came here because it was listed as a credit union but got whacked with ATM fees regardless.

Having just opened a banking account, I felt very welcomed and like I was just as important as someone else with a lot more money. It was very comforting now a days.

Went to cash a check i had gotten from my s.s.d. payee who works nearby and have been a customer for years . Tri Co yu nties on lake the manager refused to cash it for me bec ou use my payee wrote it out to cash . Been doing it that way for years. I was really putvoff by this if it wernt for how nice the people atvthe Anderson branch i would have changed banks.

I have been here for 20 plus years, any issue I had has been resolved quickly. Susanna is amazing!