Location Hours
Branch Hours
Monday

09:00 AM - 05:00 PM

Tuesday

09:00 AM - 05:00 PM

Wednesday

09:00 AM - 05:00 PM

Thursday

09:00 AM - 05:00 PM

Friday

09:00 AM - 05:00 PM
Drive-Thru Hours
Monday - Friday
09:00 AM - 05:00 PM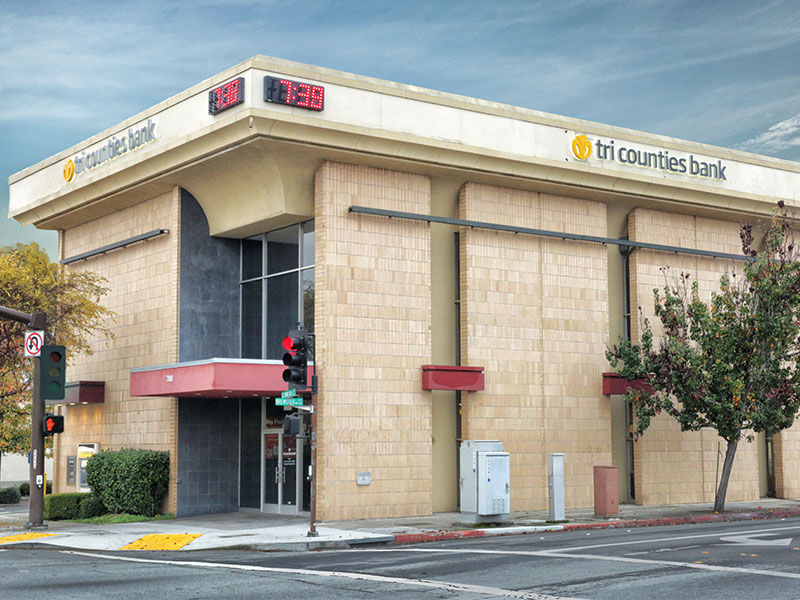 About this location
Established in 1975 and headquartered in Chico, California, Tri Counties Bank provides a full range of personal, small business and commercial banking solutions. In addition to an extensive branch network, Tri Counties Bank provides convenient access to its products and services with locations throughout California, advanced Mobile and Online Banking, and a nationwide network of approximately 40,000 surcharge-free ATMs.
Customer Reviews

Tri-Counties Bank, both the Redwood City branch, and the entire company generally are very consumer friendly, and go out of their way to provide customer services. I recently had to deposit a check at closing, and they were able to handle it even though I was late in getting there.

If you like long lines, tellers that are unfriendly and don't know who you are, than this in not your bank. I have been banking with FNB Norcal for over 10 years, and the service here is outstanding. Not only do they not have lines, but all pretty much know you by name, and are happy to serve you. I have had accounts at the bigger banks in the past, and after my experience with FNB Nor cal, I would never open another account whether business or personal at those banks. As for Saturday service, the branch in Redwood city is not open on Saturday, but are open till 6 pm daily, the branch in San Mateo is open on Saturday. Thanks Redwood City branch FNB Norcal for doing a great job.