Location Hours
Branch Hours
Monday

09:00 AM - 05:00 PM

Tuesday

09:00 AM - 05:00 PM

Wednesday

09:00 AM - 05:00 PM

Thursday

09:00 AM - 05:00 PM

Friday

09:00 AM - 06:00 PM

Saturday

09:00 AM - 01:00 PM
Drive-Thru Hours
Monday - Thursday
09:00 AM - 05:00 PM
Friday
09:00 AM - 06:00 PM
Saturday
09:00 AM - 01:00 PM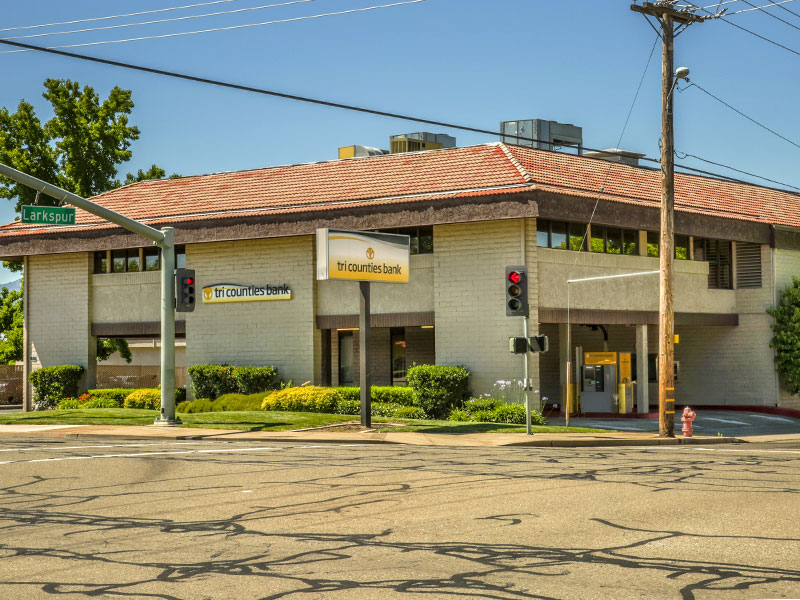 About this location
Established in 1975 and headquartered in Chico, California, Tri Counties Bank provides a full range of personal, small business and commercial banking solutions. In addition to an extensive branch network, Tri Counties Bank provides convenient access to its products and services with locations throughout California, advanced Mobile and Online Banking, and a nationwide network of approximately 40,000 surcharge-free ATMs.
Customer Reviews

They have the nicest tellers with excellent customer service skills.

Okay bank, good service and h'what not. Would be higher score but their online website has never worked ever for me on computer or phone. Constant problems and issues, freezes, log outs, webpage doesn't load, etc. Worst website i've ever visited. Half the time can't check my account due to their website not working.

I love this bank always so helpful and flexible

Mike the Manager helped me get my business accounts migrated to TCB in one day. He's kind, knowledgeable and helped me find the right mix of services for my company needs.

This bank has a very local feel with many qualified people there to help. I have sent multiple clients to TCBK and they are always satisfied.