Location Hours
Branch Hours
Monday

09:00 AM - 05:00 PM

Tuesday

09:00 AM - 05:00 PM

Wednesday

09:00 AM - 05:00 PM

Thursday

09:00 AM - 05:00 PM

Friday

09:00 AM - 05:00 PM
Drive-Thru Hours
Monday - Friday
09:00 AM - 05:00 PM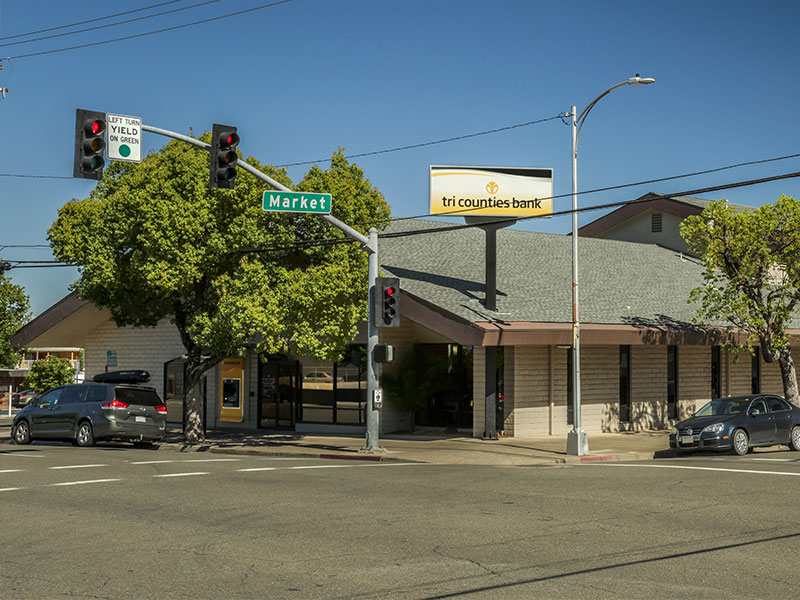 About this location
Established in 1975 and headquartered in Chico, California, Tri Counties Bank provides a full range of personal, small business and commercial banking solutions. In addition to an extensive branch network, Tri Counties Bank provides convenient access to its products and services with locations throughout California, advanced Mobile and Online Banking, and a nationwide network of approximately 40,000 surcharge-free ATMs.
Customer Reviews

Every time I come in this branch everyone is so welcoming!

Zac was wonderful! He was extremely kind and patient helping my mother out with all of her banking needs. I'm so happy that my mom banks somewhere that understands the value of good customer service, our last experience at a different location was just as great.

The employees are always so kind and helpful! I've been a customer at this location for over a year and I've never had an issue.

Really good costumer service. Very friendly opened my first account with them and I'm very pleased. They were fast and friendly. They helped me understand my best options for what I wanted I recommend them.

We use this branch and the palo cedro branch. Ana Poole and Matt are great and eager to help. Top notch service in my book.