Location Hours
Branch Hours
Monday

09:00 AM - 05:00 PM

Tuesday

09:00 AM - 05:00 PM

Wednesday

09:00 AM - 05:00 PM

Thursday

09:00 AM - 05:00 PM

Friday

09:00 AM - 05:00 PM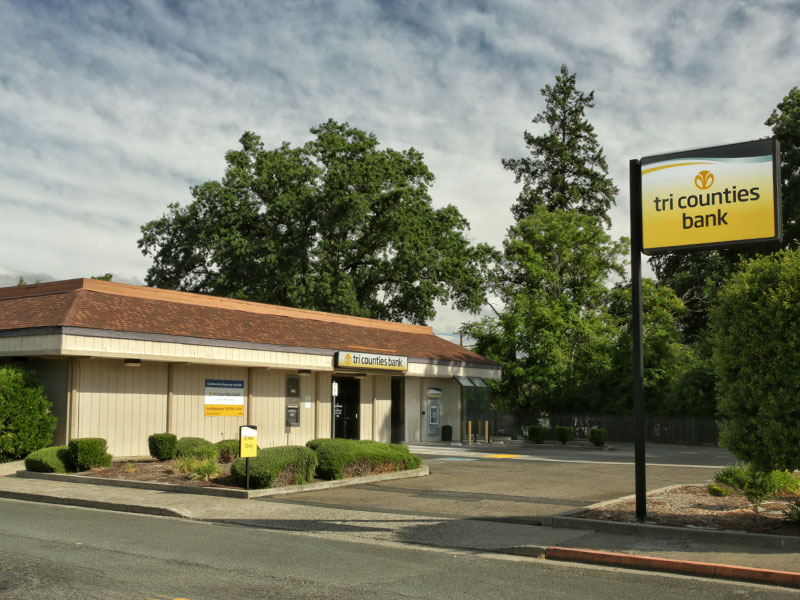 About this location
Established in 1975 and headquartered in Chico, California, Tri Counties Bank provides a full range of personal, small business and commercial banking solutions. In addition to an extensive branch network, Tri Counties Bank provides convenient access to its products and services with locations throughout California, advanced Mobile and Online Banking, and a nationwide network of approximately 40,000 surcharge-free ATMs.
Customer Reviews

They've been a good bank for us.

-Local bank -Great service These are the main reasons that I bank with Tri Counties.

I really like NOT banking with non-local banks. Tri Counties does a great job and Letecia has been in the branch for 20 years I am guessing. I WISH they could hold onto their tellers because it is so much nicer when you have a relationship with those folks that goes back some years. I think they do a good job of supporting the community both directly and indirectly.