Location Hours
Branch Hours
Monday

09:00 AM - 05:00 PM

Tuesday

09:00 AM - 05:00 PM

Wednesday

09:00 AM - 05:00 PM

Thursday

09:00 AM - 05:00 PM

Friday

09:00 AM - 05:00 PM

Saturday

09:00 AM - 01:00 PM
Drive-Thru Hours
Monday - Friday
09:00 AM - 05:00 PM
Saturday
09:00 AM - 01:00 PM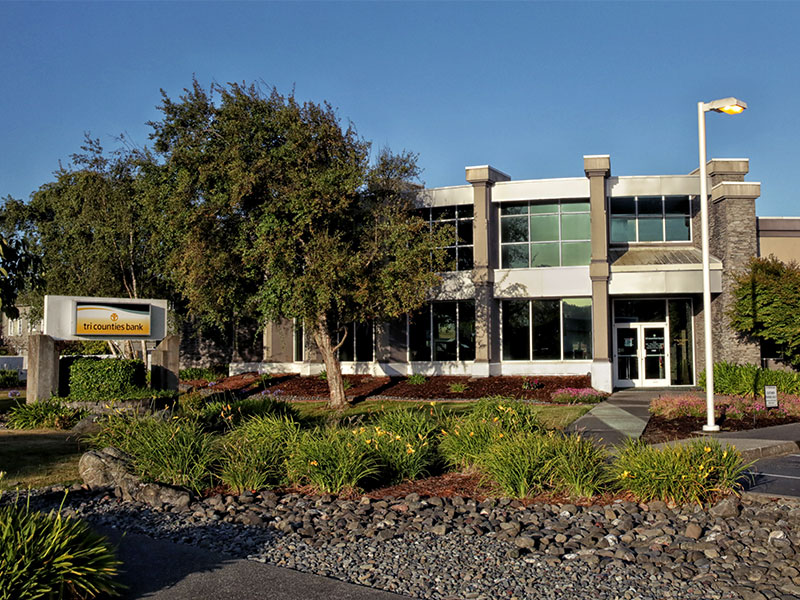 About this location
Established in 1975 and headquartered in Chico, California, Tri Counties Bank provides a full range of personal, small business and commercial banking solutions. In addition to an extensive branch network, Tri Counties Bank provides convenient access to its products and services with locations throughout California, advanced Mobile and Online Banking, and a nationwide network of approximately 40,000 surcharge-free ATMs.
Customer Reviews

Employees are always very friendly!

What a pleasant experience working with the company. The staff are so efficient and kind.

It's always a pleasant this bank. They all know me and have treat's for my Daisy and Freddy

Samantha the manager at this branch is fantastic. She is super personable as well as knowledgeable. She is quick to help, and I always feel welcome in here. She has made a point to introduce me to their staff and they are always quick to greet and help with my needs.

Samantha and her staff were amazing when I opened my savings account. She listened to my needs and helped me choose the best option for me. Everyone I interacted with made sure I understood the information I was given and took time to be sure my online access was up an running before I walked out. I definitely recommend this branch if you're looking for quality customer service.