Location Hours
Branch Hours
Monday

09:00 AM - 05:00 PM

Tuesday

09:00 AM - 05:00 PM

Wednesday

09:00 AM - 05:00 PM

Thursday

09:00 AM - 05:00 PM

Friday

09:00 AM - 05:00 PM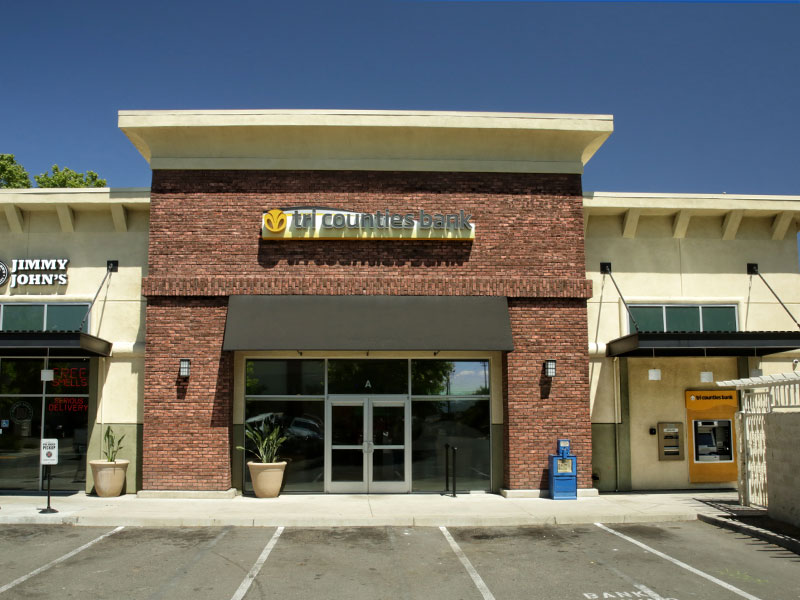 About this location
Established in 1975 and headquartered in Chico, California, Tri Counties Bank provides a full range of personal, small business and commercial banking solutions. In addition to an extensive branch network, Tri Counties Bank provides convenient access to its products and services with locations throughout California, advanced Mobile and Online Banking, and a nationwide network of approximately 40,000 surcharge-free ATMs.
Customer Reviews

The ATM at the Marysville location is down most of the time. With it not being open after 5pm or on weekends, it makes it very difficult. Definitely changing banks.

Fantastic customer service. Recognize me when I walk in the door.

This Branch has been awesome, 50 years of banking and this has been the best experience ever. I have been with TCB for over 12 years and they far exceeded any expectations I had. Luis and the crew always did a fantastic job and were always very friendly and extremely helpful. Customer Service done the right way! 10 stars, because Y'all are rock stars.

First off, I love my bank and love the staff even more!!! They are the greatest and most friendliest humans I have come across in a long time...they are very good at their jobs and they treat you like family not the next customer..you cannot get better banking than Tri Counties Bank...they are truly the best... Sheryl Freeman

Just opened an account. Not much as far as experiences go.