Location Hours
Branch Hours
Monday

09:00 AM - 05:00 PM

Tuesday

09:00 AM - 05:00 PM

Wednesday

09:00 AM - 05:00 PM

Thursday

09:00 AM - 05:00 PM

Friday

09:00 AM - 05:00 PM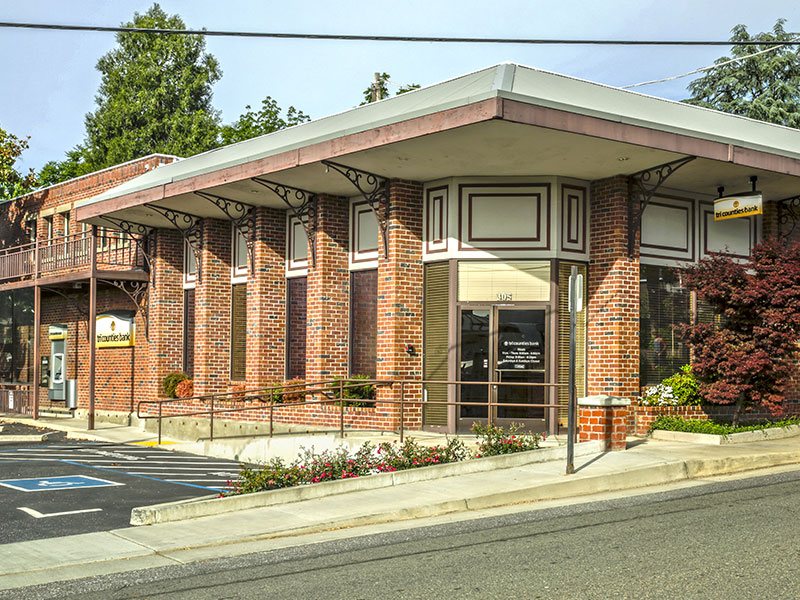 About this location
Established in 1975 and headquartered in Chico, California, Tri Counties Bank provides a full range of personal, small business and commercial banking solutions. In addition to an extensive branch network, Tri Counties Bank provides convenient access to its products and services with locations throughout California, advanced Mobile and Online Banking, and a nationwide network of approximately 40,000 surcharge-free ATMs.
Customer Reviews

Cheyenne in the special assets department is the first person from Tri Counties bank that has honestly Helped me and was very polite And helpful like your bank should be I opened up my first bank account at the first Tri Counties Bank which was a mobile home on Pillsbury Road in Chico California being young I close that account and re-opened it approximately 30 years later and refinance my house through them Everything is running smoothly until my home floods and they have to repair all the damage and much much more lifted the home 4 feet which is a lot of work and money so it's been a bumpy road until now At this branch in grass Valley California Cheyenne has restored my faith a bit Thank you

The people who work here are awesome! Very helpful friendly staff.Thank you!!

Was a good bank for me and I'd still be with them but I left for a credit union. 5 stars if they were a credit union

I love this bank, great customer service, and their app is so easy to use. I stay on track of of my account and bills.