Location Hours
Branch Hours
Monday

09:00 AM - 05:00 PM

Tuesday

09:00 AM - 05:00 PM

Wednesday

09:00 AM - 05:00 PM

Thursday

09:00 AM - 05:00 PM

Friday

09:00 AM - 05:00 PM

Saturday

09:00 AM - 01:00 PM
Drive-Thru Hours
Monday - Friday
09:00 AM - 05:00 PM
Saturday
09:00 AM - 01:00 PM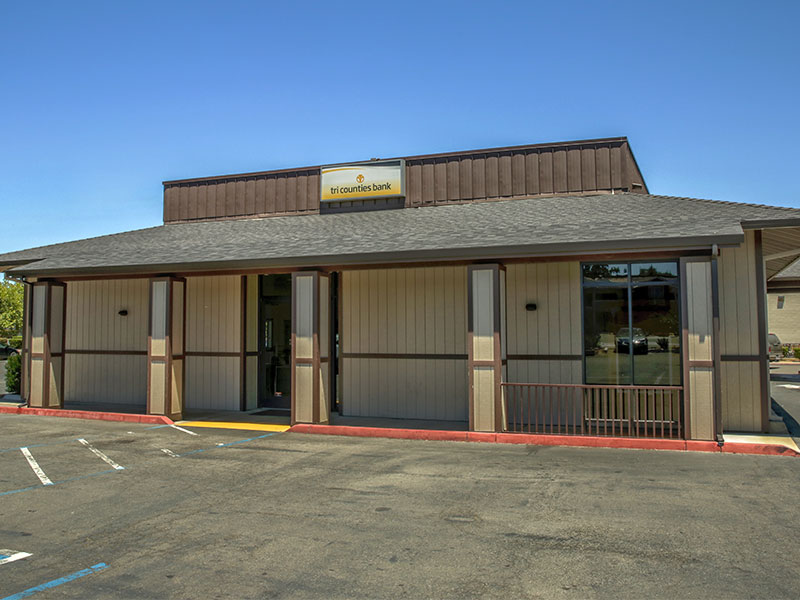 About this location
Established in 1975 and headquartered in Chico, California, Tri Counties Bank provides a full range of personal, small business and commercial banking solutions. In addition to an extensive branch network, Tri Counties Bank provides convenient access to its products and services with locations throughout California, advanced Mobile and Online Banking, and a nationwide network of approximately 40,000 surcharge-free ATMs.
Customer Reviews

Been with them for many years...don't have any complaints

I.love Tri Cty Bank and been with them years :)

Good FDIC Insured Bank Not one of the huge powerful scary 😱 Banks that don't know your name, but consider you as just another account number. Checking & Savings accounts are pretty standard, credit cards are run of the mill and quite easy to get. I give them only a 4 🌟 because they will charge you a $2.95 fee to access money from an ATM if your not a customer. Even tried calling customer service phone number and they stood firm on charging me the fee. That was a real bummer.

Very nice clean neat and very Helpful and friendly employees

Have done banking here for years.Had debit card hacked Teller was very helpful in alerting me. Helped get it sorted out!